Marijuana Grow Kit
All you need for a great growing experience:
4 x Auto Girl Scout Cookies seeds
1 x bottle of Germ Genie
1 x Standard Pack of Nutrients
Secure & Encrypted Payment Methods:
Fast & Tracked Shipping
Secure Payment Methods
Privacy & Discretion Guaranteeds
24/7 Customer Service
With over 20 years of experience in the cannabis industry, we have the grow-how from the experts!
We deliver high-quality, fast-germinating seeds with impeccable and stabilized genetics swiftly and discreetly worldwide at a competitive price.
We are offering you a bunch of alternative payment methods depending on the state where you are placing your order. You can pick the option that suits you best:
Pay by ACH: It is even simpler than using card. You'll just need your routing number and account number to hand to complete payment in the checkout or over the phone.
Pay by Email Address: You can pay for your order using an email address via a number of different methods including Zelle, Venmo and Cashapp.
Pay by Mail: You send us cash, a check or a money order in an envelope. When we receive payment we ship your order. This is the most private and anonymous way to order.
Pay by OpenNode: Paying by bitcoin is easy and convenient when you know-how.
Pay by Telephone: If you prefer to complete payment for your order over the phone then we can help. We can offer echeck and other methods as instant payments when you call us.
We ship to the USA. We offer tracked shipping from $9.99 and FREE Shipping when you buy 2 products or more. Once your order is confirmed, you will receive a tracking ID by email. Your seeds will arrive in between 10-14 days. However, it can take up to 25-30 working days in some cases.
Marijuana Grow Kit
Have you always wanted to learn how to grow marijuana, but found yourself unsure where to start? Well, don't fret — the Marijuana Grow Kit from i49 Genetics is the solution you've been waiting for, and it's also a great way to save money, helping ensure you get more bang for your buck.
WHAT'S IN THE MARIJUANA GROW KIT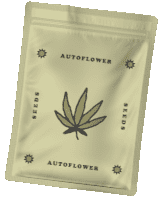 Auto Girl Scout Cookies
Auto Girl Scout Cookies is one of the easiest strains to grow and it can grow in pretty much any environment. With 22% THC and its delicious flavors, you're sure to have a good time whenever this baby is on the menu.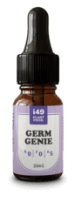 Germ genie
Germ Genie is like a superfood salad for cannabis plants, and it's one of the best nutrients for growing cannabis. This germination booster will speed up germination, boost plant resilience and provide explosive root growth.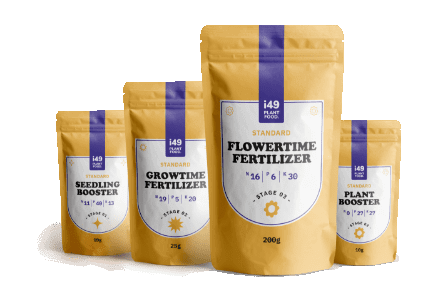 Nutrients standard pack
Our Nutrients Standard Pack contains 4 products that'll give your plants a helping hand from germination right through to harvest to make sure you grow healthier plants yield and better-quality buds.
Bought separately, the total price for all the above would be $138,
but you can get it all for

just $99

with

FREE SHIPPING

to boot!
HOW TO USE THE MARIJUANA GROW KIT
THE GERMINATION STAGE
The seed starts the germination process when it gets the required amount of moisture. When this happens, the seed grows in size, and the shell breaks open. The seed begins to open and the taproot emerges. Check out our step-by-step video to learn how to germinate your seeds.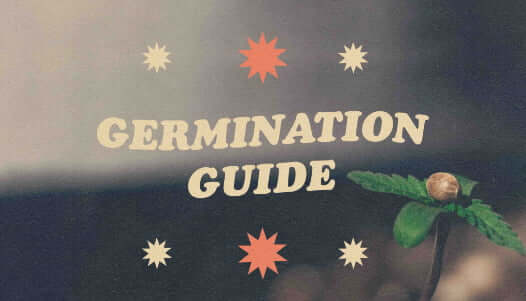 Germ Genie is like a superfood salad for cannabis plants, and it's one of the best nutrients for growing cannabis. It's proven to increase resilience against diseases – all while giving a helping hand during the germination stage and prepping your plants for later life.
STAGE LENGTH: around 2–5 days
THE STAGE IS FINISHED WHEN: When the root is 0.1–0.2 inches (or 3–5mm) long
MARIJUANA LIGHT CYCLE: 16 hours a day

PRODUCT TO USE:

Cannabis Seeds & Germ Genie
THE SEEDLING STAGE
About two or three days after germination, you'll have your seedlings. They're tiny, delicate and fragile, and they need to be handled with care.
During the seedling phase, you should use our Seedling Booster. It's specially formulated to strengthen young plants, and it gets to work right from day one. The nutrients are derived from monopotassium phosphate, diammonium phosphate, potassium nitrate and potassium sulphate. Use it to help get things off to a flying start!
STAGE LENGTH: around 20 days
THE STAGE IS FINISHED WHEN: when the leaves have their familiar seven-tipped shape.
MARIJUANA LIGHT CYCLE: 16 hours a day

PRODUCT TO USE:

Seedling Booster
THE VEGETATIVE STAGE
When fan leaves appear, the vegetative phase has begun. This part of the grow journey lasts anything from 3–16 weeks depending on the strain chosen and the grower's intentions.
For photoperiod plants, the vegetative phase ends when the light cycle is shortened. Outdoors, this happens naturally when the seasons change. Indoors, cultivators usually give the plants 12 hours of darkness and 12 hours of light per day, which brings the vegetative phase to a close.
You should use Growtime Fertilizer throughout the vegetative phase. It helps to strengthen roots, leading to improved nutrient uptake and retention and enhanced microbial activity. It's a great way to energize your plants and keep them happy throughout this crucial stage.
STAGE LENGTH: 3–16 weeks
THE STAGE IS FINISHED WHEN: when the female plant stops growing taller and shows tiny white pistils.
MARIJUANA LIGHT CYCLE: Indoor: 16 hours a day; Outdoor: 6 hours of direct sunlight, plus several hours indirect sunlight.

PRODUCT TO USE:

Growtime Fertilizer
THE FLOWERING STAGE
And just like that, we're at the flowering stage! At this point, plants start to produce flowers (buds) which are eventually harvested, dried and cured. The length of the flowering phase will vary depending on the individual strain and the methods used by the gardener. But either way, it's an absolutely pivotal part of the grow journey – so you'll want to give your plants all the help they can get.
Flowertime Fertilizer will fatten up your buds and plump up your colas – it's one of the best nutrients for weed and can be used throughout the flowering phase. You can use it as soon as you see the first flowers developing, and continue right through to the end of blooming.
Plant Booster gives an extra little push where it's needed the most, and it can be used to promote early flowering while also improving root stability and nutrient retention.
STAGE LENGTH: 8–11 weeks
THE STAGE IS FINISHED WHEN: when trichomes change colors from white to brown.
MARIJUANA LIGHT CYCLE: 12 hours a day

PRODUCT TO USE:

Flowertime Fertilizer & Plant Booster