Germ Genie Cannabis Seeds
Germ Genie Cannabis Seeds
This germination booster will:
Speed up germination
Boost plant resilience
Suitable for all seeds
Explosive root growth
Secure & Encrypted Payment Methods:
Fast & Tracked Shipping
Secure Payment Methods
Privacy & Discretion Guaranteeds
24/7 Customer Service
With over 20 years of experience in the cannabis industry, we have the grow-how from the experts!
We deliver high-quality, fast-germinating seeds with impeccable and stabilized genetics swiftly and discreetly worldwide at a competitive price.
We are offering you a bunch of alternative payment methods depending on the state where you are placing your order. You can pick the option that suits you best:
Pay by ACH: It is even simpler than using card. You'll just need your routing number and account number to hand to complete payment in the checkout or over the phone.
Pay by Email Address: You can pay for your order using an email address via a number of different methods including Zelle, Venmo and Cashapp.
Pay by Mail: You send us cash, a check or a money order in an envelope. When we receive payment we ship your order. This is the most private and anonymous way to order.
Pay by OpenNode: Paying by bitcoin is easy and convenient when you know-how.
Pay by Telephone: If you prefer to complete payment for your order over the phone then we can help. We can offer echeck and other methods as instant payments when you call us.
We ship to the USA. We offer tracked shipping from $9.99 and FREE Shipping when you buy 2 products or more. Once your order is confirmed, you will receive a tracking ID by email. Your seeds will arrive in between 10-14 days. However, it can take up to 25-30 working days in some cases.
What is Germ Genie?
Germ Genie is like a superfood salad for cannabis plants, and it's one of the best nutrients for growing cannabis. It's proven to increase resilience against diseases – all while boosting growth, expanding the roots and increasing yields.
This veritable magic potion is made from 100% kelp extract with 16% soluble potassium, and it contains loads of extra vitamins, hormones, sterols, betaines, amino acids, auxins and cytokinins. Put simply, it's a nutrient-rich smoothie for your marijuana crop – an absolute powerhouse that's chock full of amazing macro and micro elements.
The Benefits
Of Germ Genie



Indoor
For indoor growers, Germ Genie can be an essential part of the cultivators toolkit, providing a useful boost at the beginning and serving to kickstart the growing journey. As well as offering a helpful nudge in your plant's infancy, Germ Genie provides your plants with a little extra resistance and strength that will become useful in the future as your weed becomes more susceptible to the perils of growing.
Such problems you may face include: pests, diseases, deficiencies and potentially more, however, Germ Genie aids your plant in fending off such issues from the start.
Outdoors
Germ Genie really comes into its own when it's used for cannabis seeds being germinated outdoors. Germinating cannabis seeds outdoors can be notoriously difficult, largely due to the elements. Even if you're growing in a warmer or sunnier climate, the germination conditions are likely far less ideal than the conditions indoors, which you can control.
Furthermore, Germ Genie serves to strengthen cannabis plants by providing them with a high level of resilience from the start. This will allow your seeds to combat diseases, the elements and pests easier. These three problems can be particularly problematic outdoors as they have a higher chance of occurring and can be far more difficult to remedy once they set in.
How to Use
Germ Genie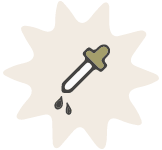 1. Prepare your Water
Add between 5-7 drops of Germ Genie for every litre of water you have.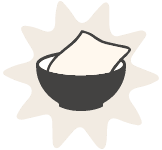 2. Moisten Paper Towels
Submerge two paper towels, wring both out to ensure you don't end up with any excess water. Place one towel in the centre of the plate.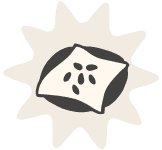 3. Add your Seeds
Place your weed seeds on top of the first paper towel. Make sure you leave at least 1 inch of space between each seed.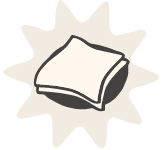 4. Cover your Seeds
place the second paper towel over the top.
Kickstart Germination with Germ Genie
Germinating cannabis seeds can be tricky at times, with many methods available offering different levels of difficulty and, subsequently, success. At i49, we recommend what is known as the paper towel method of germination, download our cannabis seed germination guide to get the full step-by-step guide on how to germinate marijuana seeds like a professional.
While following our germination guide will give you a surefire way to germinate your seeds, you can go that one step further and prepare your seeds early to deliver even bigger and better later in the grow cycle by using i49's Germ Genie.